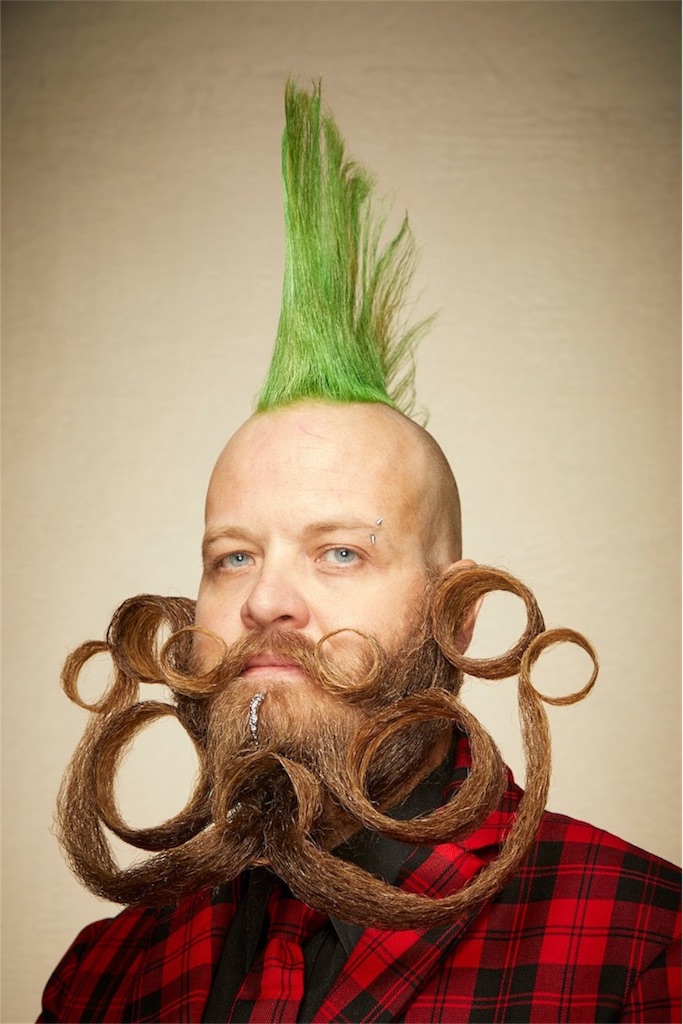 今日の英語の習慣化は、ちょっと趣が違う記事です。
髭(Beard & Moustache)のChampionships 2019の記事から...
読者の皆さん、BeardとMoustacheの違いがお分かりですか ❓
髭と言っても生えてる場所で言い方が違います。 ではでは...
The annual National Beard and Moustache Championships are an opportunity for facial hair aficionados to gather together and get creative with their grooming. Each year, photographer Greg Anderson makes the journey to document the competition and show off the wild beards and mustaches of the contestants. The 2019 championships were held in Illinois over the course of two days and drew competitors of all ages, races, and genders.
Anderson's portraits of these facial hair masters have almost become part of the event, with each contestant proudly showing off their handiwork. From intricate sculptures to perfectly groomed, classic styles, it's incredible to see what each person does with their beards and mustaches. It's also amazing to see the power and confidence that each participant displays, many even donning special costumes to round out their spectacular facial hair.