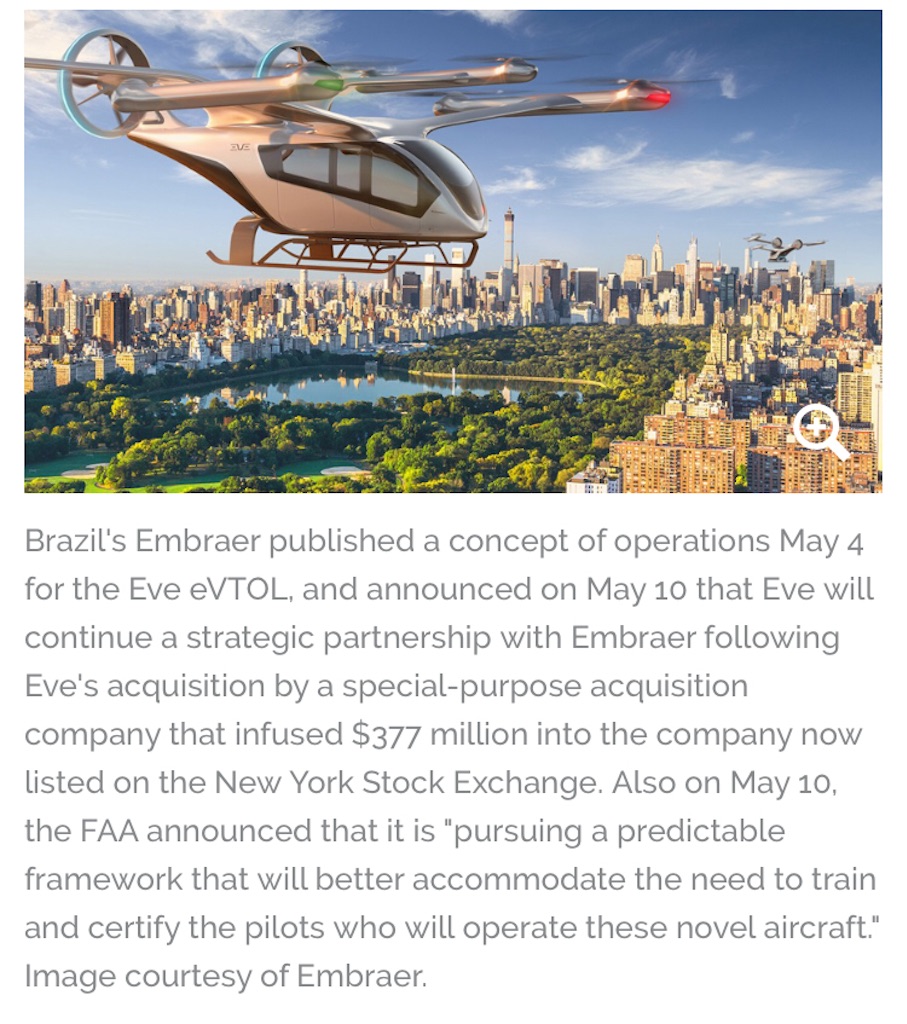 AIRCRAFT APPROVAL ONE THING, PILOT RATING ANOTHER
今日の英語の習慣化の題材は...
朝早くからAOPA(Aircrafts Owner & Pilots Association)ニュースレター記事から、eVTOL(Electric Vertical Takeoff/Lift) AircraftsのFAAの見解を報じています。
簡単ですのであさの頭のトレーニングにどうぞ!
A May 10 statement from the FAA cast doubt on ambitious timelines for bringing a new generation of electric vertical-lift aircraft into service, as the agency shifted attention to how pilots will be trained and qualified to fly them.
A report published May 9 by The Air Currenttouched off a flurry of media attention and questions about the FAA's approach to managing the arrival of eVTOL designs that have collectively drawn billions of dollars from investors eager to be a part of aviation's next transformation. 
An agency spokesperson provided a written statement that clarifies the agency is focused on pilot training, and that there are no plans to alter the path for certification of the aircraft being developed by many companies in many countries.