今日の英語の習慣化の題材は... Boeing社のDefense Systemsから...
Dronesを使った多目的利用のてTeaming Systemらしいですね。
まずは記事をどうぞ!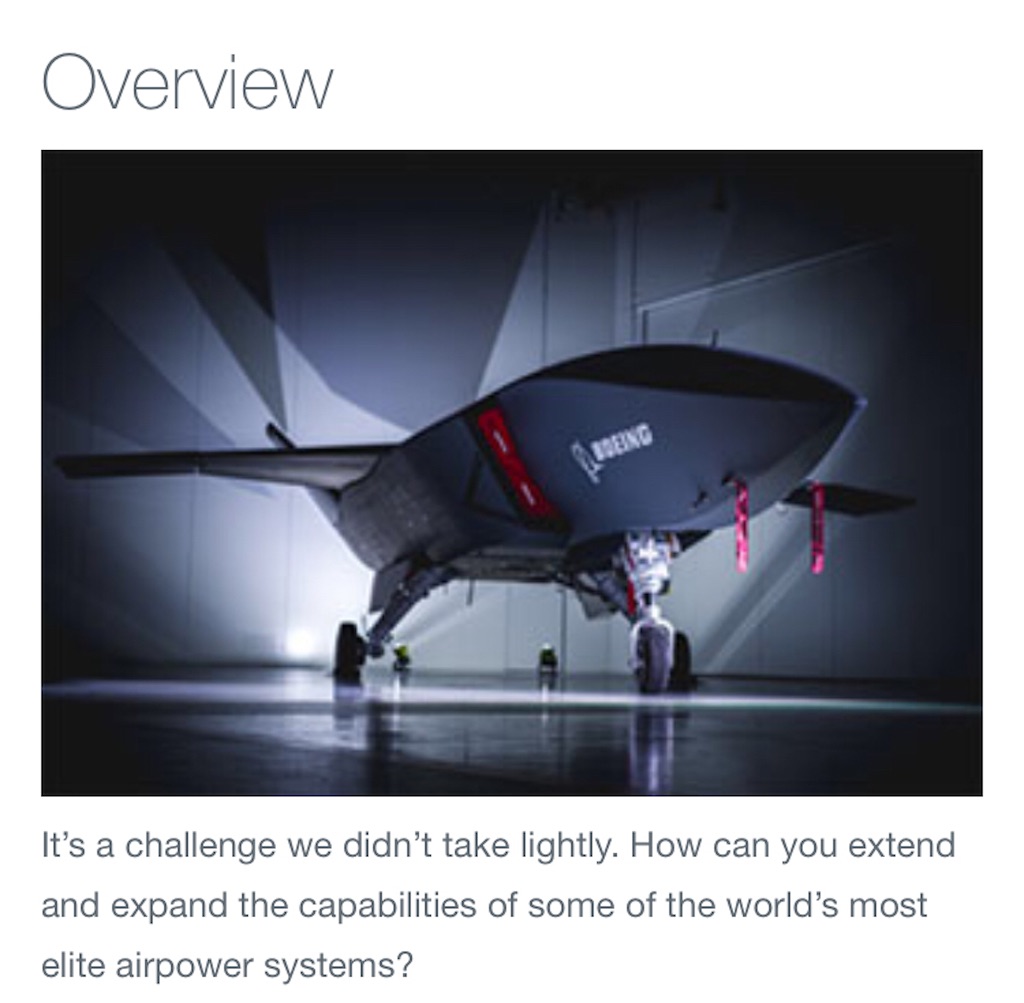 It's a challenge we didn't take lightly. How can you extend and expand the capabilities of some of the world's most elite airpower systems?
By multiplying their capabilities – and exponentially increasing their ability to project force as a result.
The Boeing Airpower Teaming System is a new unmanned aircraft using artificial intelligence to be that force multiplier.
It's designed to work as a smart team with existing military aircraft to complement and extend airborne missions.
The Airpower Teaming System has enough capability to get the job done – from ISR to tactical early warning and more – but with a low-cost design that allows operators to confidently put it on the front line.