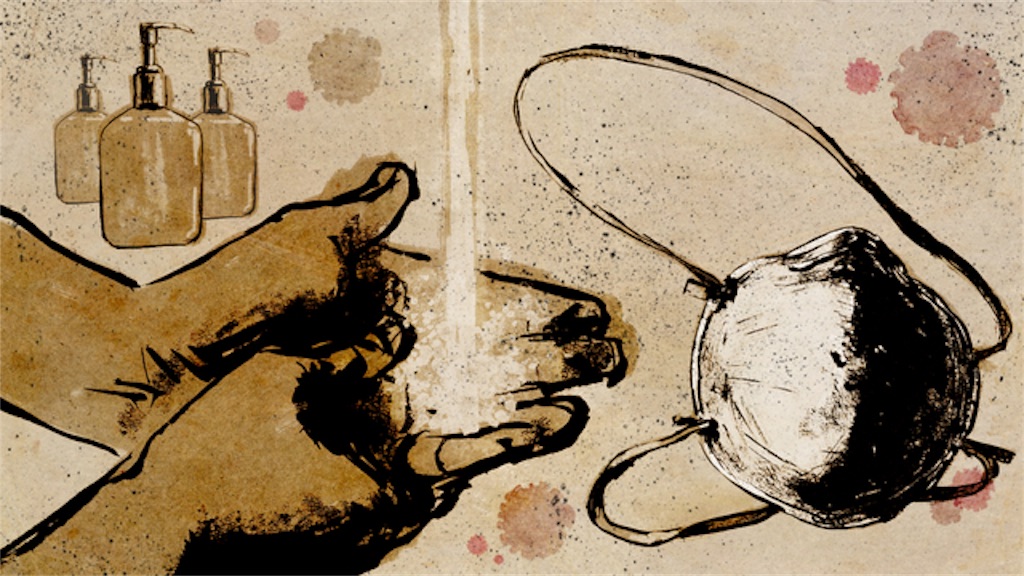 CNN readers from around the world have asked more than 50,000 questions about coronavirus. We're reading as many as we can and answering some of the most popular questions here.
If you have a question about coronavirus we haven't answered, ask us here. You can also subscribe to our newsletter, Coronavirus: Fact or Fiction, or listen to Dr. Sanjay Gupta's podcast to learn more.
やっぱり気になる、Coronavirusのお話...
CNNの記事で、Coronavirusの疑問 質問検索が紹介されていました。
日本とは違った目線での Q & A です。 英語の習慣化の題材として、知識も手に入れましょう。
Q:   Is it safe to get takeout from restaurants?
A:   Yes, but you may want to wipe down the packaging and containers, just in case.
There's no evidence to suggest coronavirus is transmitted through food, the CDC says. It's generally spread through respiratory droplets.
But it's a good idea to disinfect the takeout containers and wash your hands afterward, CNN Chief Medical Correspondent Dr. Sanjay Gupta said. He stressed that coronavirus is a respiratory virus, and it's easy to touch your face without realizing it.

Q: How long will we have to keep social distancing?
A:  Probably for several months. But you might have to do it "over and over again," since the outbreak could come in waves.
Research by the Imperial College in Great Britain "would suggest you have to institute these kinds of measures for five months, very vigorously," said Dr. Celine Gounder, an infectious disease specialist at Bellevue Hospital Center.
"And then you may be able to relax for a period. And then you would re-institute as the cases go up again. But we're basically looking at doing this over and over and over again, even after a five-month period of strict social distancing, in order to curb cases until we have a vaccine."
Health officials say we're at least a year away from the first publicly available coronavirus vaccine. In the meantime, they say everyone should avoid large crowds and stay at least 6 feet away from others.

Q:  How long does coronavirus stay "alive" on surfaces?
A:  Up to three days, depending on the surface. According to a study funded by the US National Institutes of Health:
The new coronavirus is viable up to 72 hours after being placed on stainless steel and plastic.
It was viable up to four hours after being placed on copper, and up to 24 hours after being put on cardboard.
In aerosols, it remained viable for three hours.


以下、Search Windowで 質問の検索ができます。
では...