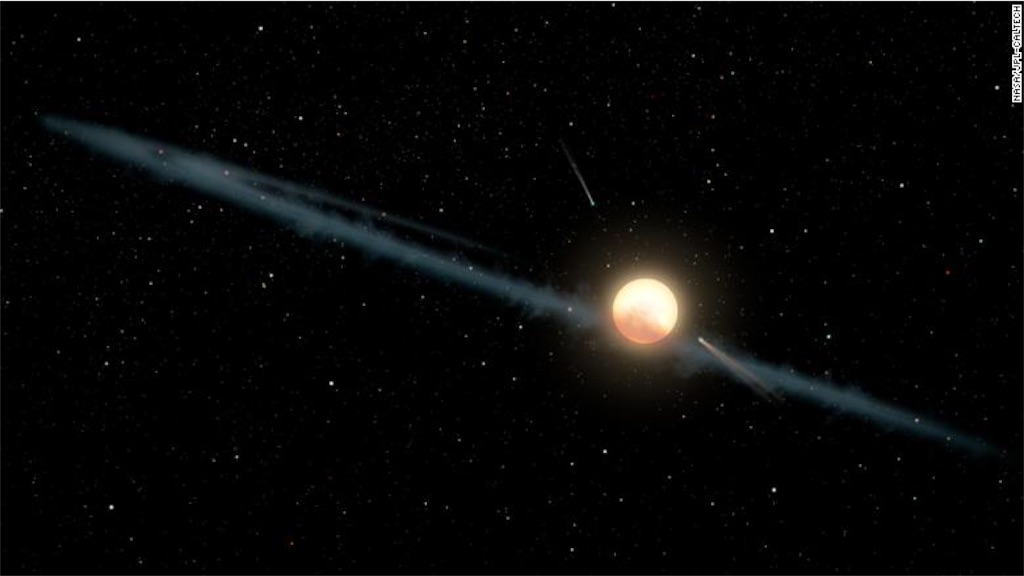 Photos: Wonders of the universe
KIC 8462852, also known as Boyajian's Star or Tabby's Star, is 1,000 light-years from us. It's 50% bigger than our sun and 1,000 degrees hotter. And it doesn't behave like any other star, dimming and brightening sporadically. Dust around the star, depicted here in an artist's illustration, may be the most likely cause of its strange behavior.


今日はちょっとむづかしいか、退屈するか....
夢があるとは思いますが ' 天文学者達が巨大な眼に見えない古代の銀河を発見した' という記事です。
貴方はどちらでしょうか ?
英語の習慣化の題材でした。
CNN - Although once invisible to us in the vast reaches of the universe, 39 massive ancient galaxies have been discovered by astronomers using multiple space and ground-based observatories. This is the first discovery of its kind, the researchers said.
"This is the first time that such a large population of massive galaxies was confirmed during the first 2 billion years of the 13.7-billion-year life of the universe. These were previously invisible to us," said Tao Wang, study author and researcher at the University of Tokyo, French Alternative Energies and Atomic Energy Commission, and the National Astronomical Observatory of Japan. "This finding contravenes current models for that period of cosmic evolution and will help to add some details, which have been missing until now."